And you still don't get it. You can try and try, but I know, and so do they, that it's all you.

*waves hello to M, SC, StepfordC, StepFordChild, Stepford Child, The Improper Adoptee, IA, Native Warrior, Burned and last but not least, anonymous*
I asked you many, many months ago to stop abusing me via the internet. You laughed, behaved all-powerful, and claimed your problem with me was an adoption issue. I had nothing to do with adoption, unless it was a furry animal that meowed.
When you began getting ruder, cruder and more hostile towards more people aside from me, I had to intervene and report you. That's the way it goes. You were deleted from MySpace and you made a new profile. So what. I assume that after three or four deletions for Terms of Service violations, they "graylisted" you; your email address was banned from signing up. All you had to do was open an account with another email service, or make a new email address with any free email host. The problem wasn't really that you were deleted. The problem was that you were blackballed. Everyone on the site, aside from a handful, knew who you were and what your motive and cruel game was. Your stint on that social site was up.
Once you began your blog using Google's Blogger in May, with that very first blog which includes references to me, YOU crossed the line. You're sorely wrong, IA. The only "hate crime" anyone would clearly see began with you back in May on your blog, and continued ever since. There's also evidence on MySpace that dates much further back than that, and it's all fully documented and MySpace has it on archived servers.
I must digress for a moment. This one post in particular is hysterical. Sad, because you are obviously in need of help, but funny none the less because of the childish words you throw out. You said,
"spookie is a 3'4 deformed ugly troll and hates everybody."
Are you jealous of me, because we are close in age, and possibly you have not aged as well, or you've aged horribly? You have made some rude remarks about Marley's appearance in the same manner, so I have to wonder if part of this goes beyond your "normal" bullying and e-abuse. You hide yourself, so all I can say is you must be very envious. There's nothing wrong with how I look, physically. I'm considered attractive. As for Marley, the other woman you have been calling ugly and "unfuckable," there is nothing wrong with her looks either. She appears to be quite capable of seducing anyone she wants and succeeding. Your remarks are made out of malice, you disregard everyone else's rights and feelings yet feel yours are untouchable. You gain pleasure when causing hurt and being cruel towards others; you d
elight in misfortunes of others, Raine's son in Iraq, or like myself — my father's illness — and you gleefully wish death upon those you happily hate.
You are non compos mentis
.
Anyway, your post above? It is juvenile and backs up your own blogs — backs them up in proving you are unhinged.
Just another comment on that remark she made; if somebody is 3'4" and deformed,
should we make fun of them? Improper Adoptee must think so.
Comments like this have been posted by her many times before. It seems that looks, bodily form and appearance make a person worthy of her friendship — and good — or unworthy and a target of bullying, according to her. This goes completely against what she protests to be the truth about her values and about body image, yet I've seem her call many young girls fat, (or fat, ugly and lazy) and as anyone knows who has seen her post about me, she's called me ugly, deformed, disgusting — she just overflows like a clogged toilet with vile spew.
<--OMG, IA, you're right. I am a deformed ugly troll. PFFFT!

Puh-leez.
You need to stop. Your game is actually over, if you can understand that. People can see that you are the anonymous poster, posting hate on your own blog, in your own comments as yourself
and
as anonymous, and on
The Daily Bastardette via fav.or.it
. It's not hard to come to that conclusion. Can you not see how clear you made it to all?
You were asked many times to cease and desist. You were then asked to stop your sick and twisted bullying out of sheer humanity. You refused, and you actually got off on it. You claimed to laugh hysterical at my father's diagnosis of cancer. You told a woman that you hoped her grandson would die while in Iraq, and that he was a baby killer. You're a sick, evil person.
You can't do anything about someone posting screenshots, posting their version of a story, or posting a rebuttle to your horrible and cruel rantings. Why do you think it's okay for you to do it, yet not okay for anyone else? Why did you think it was okay for you to do on MySpace, but God forbid anyone dare stand up for themselves after you lashed into them? Who are you, or more to the point,
just who do you think you are?
From 7:00PM to 7:49PM, you posted uncontrollably via fav.or.it to
Marley's blog
, with such anger and demented manic fervor. What do you expect to gain from this?
fav.or.it
said...
ah goin to jail, a goin to jail, ia is goin to court to take down her blog that trashes 5 innocent people, then shes a goin to the police, an spookies a goin to jail.

sent from: fav.or.it
ah goin to jail, a goin to jail, ia is goin to court to take down her blog that trashes 5 innocent people, then shes a goin to the police, an spookies a goin to jail.

sent from: fav.or.it
spookie is the biggest loser on the internet. She is also the biggest liar. She has harrassed many people and the minute any one supports IA, spookie rips them apart, insults them and treats them just like she did SC/IA. This is proof she is insane and a terroist on the internet. spookie needs serious, serious help and should be committed by court order. AVOID HER AT ALL COSTS.

sent from: fav.or.it
Marley is a twit and most adopted people hate her. Bastard Nation is so yesterday and new groups are forming that are more constructive and will get more done. Join The Adoptee's rights protest 2009!

sent from: fav.or.it
spookie is psyprof 2. Marley hates u if u hate abortion & girls who r pussy lickers!

sent from: fav.or.it
read the truth about raine, spookie and that marley.

http://abolishadoption.blogspot.com

ia is being lied about. read her blogs: me!me!me!me!me!

sitting high on the chair of hypocrisy. all blogs about loonie spookie in ia's labels. read spookies bullying comments. see her bully 4 other innocent people 2. spookie is a 3'4 deformed ugly troll and hates everybody.

sent from: fav.or.it
see spookies bs & psychotic blog. see how she treats people who like imadoptee. this blog is proof she is a liar and needs help man. she calls ulb a liar. cuts down joy. rips apart gershom. rips apart kike kamp girl. spookie hates xians, & is a hater. her blog is a hate crime. all adopted people should avoid her.

http://insanitiesontheinternets.blogspot.com

sent from: fav.or.it
Monday, November 10, 2008 7:49:00 PM EST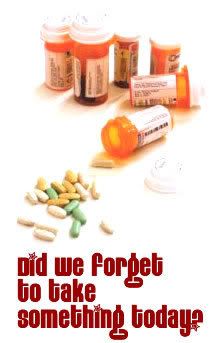 Your blog is full of hate. You blog about your hatred of specific people you never even met. You cyberbully people via your blog.

Your blog bashes numerous people AND has an actual hate list on the side bar, which you call a VILLAINS, POSERS AND TROLLS LIST.

If anyone ever disagrees with you, you blog about them.

YOU are a hypocrite.


Can't you just GO AWAY and find something productive to do, so myself and others can stop having to look and see if you're stalking us, then seeing what libel and insanity you've posted about us, or our families? If you don't, you

will

find yourself in a serious predicament, and that, Ms. M, is not a bluff. I'm tired of your crap, and I'm not going to take your shit any longer. Your mental illness is not my problem, nor is it an excuse for this cruel and sick behavior of yours. I will have a NY attorney subpoena MA for your itty bitty details from Google, and then I'll file a suit against you. All I need is a court order, and to get that, all I have to do is take all those archives from MySpace down to the 5th and fill out some paperwork. Don't make me do it, because trust me,

I will go get that warrant if you continue.

I'll take whatever money I can from you, get the libel and photo off your insane blog, and embarrass you for all you're worth. You can post your

"ah goin to jail, a goin to jail,"

babble 50 times over, but I am serious as a heart attack, unlike you. You and your threats do not scare me. I'm not afraid of bullies like you. I'm not in elementary school anymore. I'm fighting back now.
Warning: Slow loading image for older computers.