…so I assume that means I can as well?
The Improper Adoptee said on March 17th, 2010:

"

…that Amy, who has given me permission to reprint the nasty conversation she had to endure with spookie…

"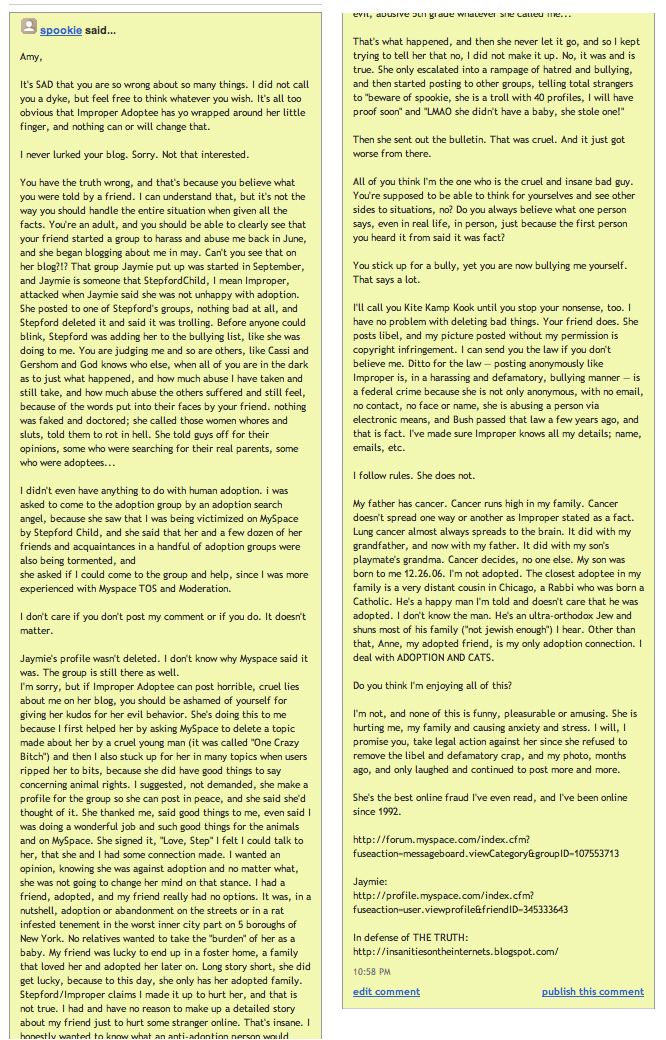 Was I nasty? No.
Let's take a look at Amy's Blog called
"Spookie is Insane"

These two need to just STOP THE BULLSHITTING.