If anyone questions the validity of my side of this harassment, stalking and online libel case, please call
:
Orleans Police Department
Officer Tebbetts or Officer Higgins
Refer to the case of the local woman who posts harassment and libel online, and had a New Yorker send files to them.
People who are severely psychologically disturbed AND a danger or disturbance to others, as is

"

THE IMPROPER ADOPTEE

,

"

should NOT be allowed access to the internet.
This is
THE
IMPROPER ADOPTEE's "Updated" information on her website.
(note: she mentions AMY BURT repeatedly. Amy Burt probably has no idea she is even mentioned or "involved" in Marilyn's lunacy. The same goes for the other real names of people this mental case refers to. The police are aware that M.M. stalks people and has not only posted online bullying, harassment and abuse, but that she is highly unstable.)
This is hard to read without laughing at the sick delusions this woman concocts, yet at the very same time, it's SICK, SICK, SICK! My friends think she needs to be locked up in a facility for people who cannot take care of themselves, are ill and refuse help.

ANNOUNCEMENTS & DISCLAIMERS
Craaaazy… toys in the attic, she is crazy.
Truly gone fishing.
They must have taken her marbles away. Crazy, toys in the attic she is crazy.
You little shit, you're in it now, I hope they throw away the key…
Crazy
over the rainbow, she is crazy.
Bars in the window.
The DISGUSTING prose below was written by none other than

"

THE IMPROPER ADOPTEE

,

"

who denied it up until the very moment the Orleans Police Officers confronted her with printouts of the blog. She confessed to the ENTIRE BLOG and to being the person behind the supposed two blog writers.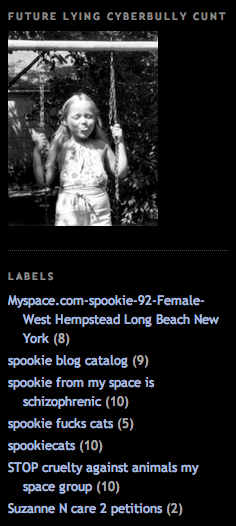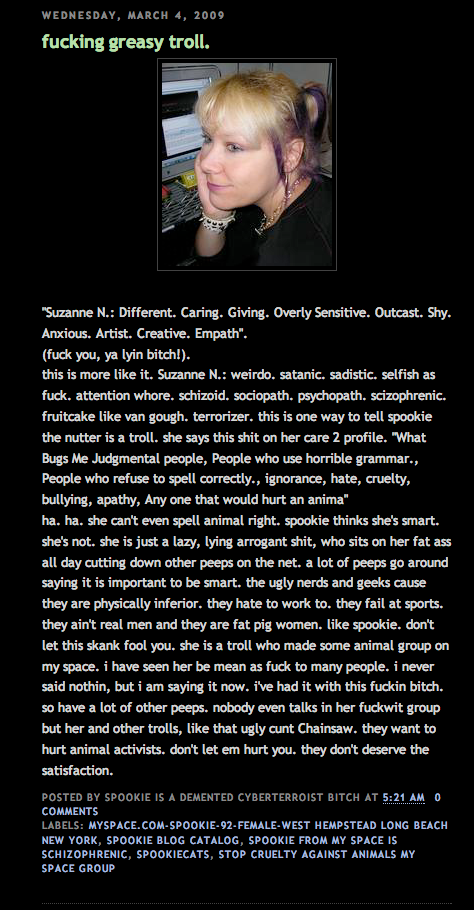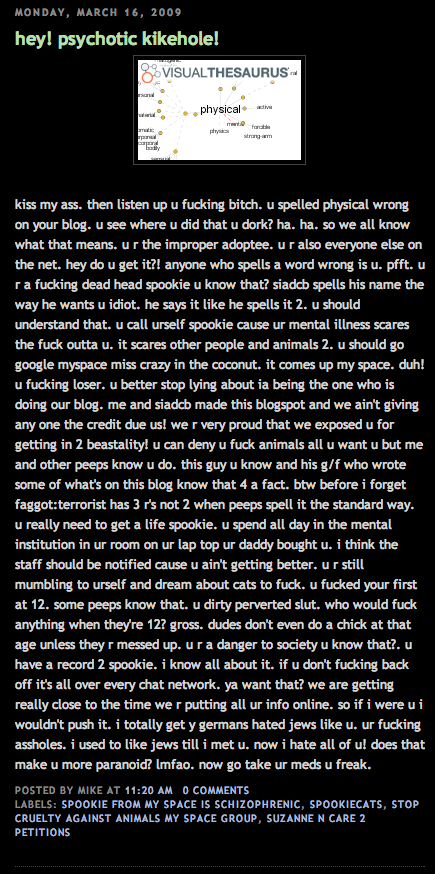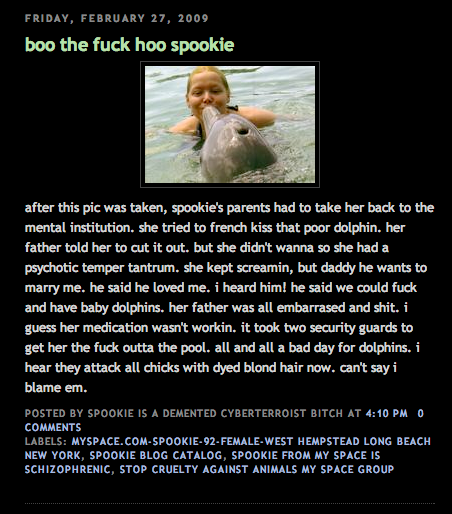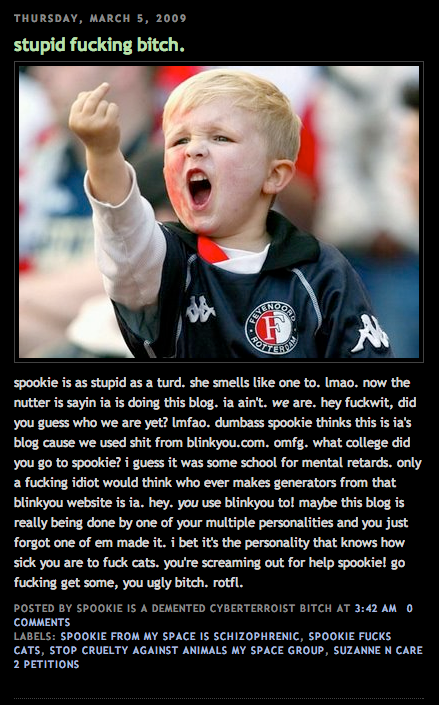 Note the SPELLING of the word
"cyberterrorist
"
CYBERTERROIST above and in the above blog entries, the
"
r
" is always missing
, then note the incorrect spelling of "terroism"

below in the quote which used to be on her blog site.

Notice the spelling here, too?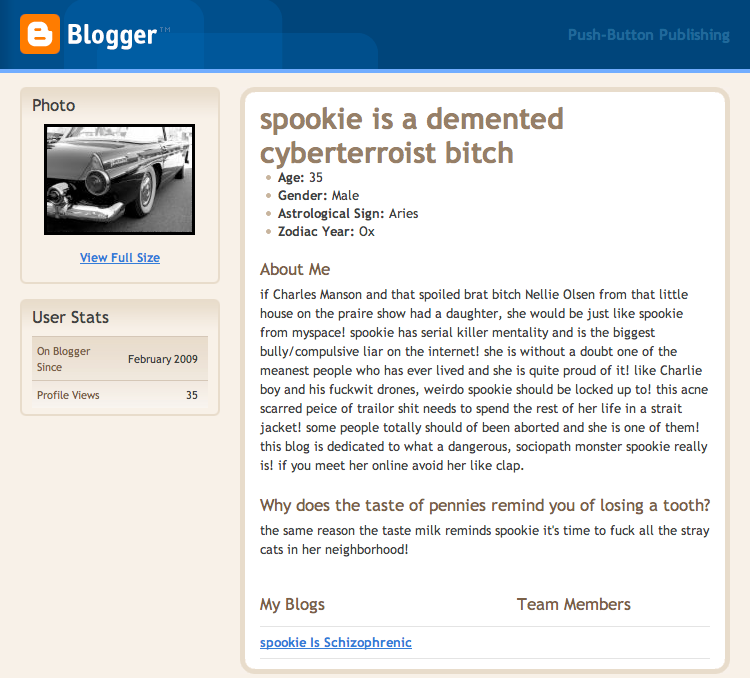 THIS IS THE CURRENT SIDEBAR ON THE IMPROPER ADOPTEE'S BLOG:

I think you're out of your mind nuts!
The Improper Adoptee is an anti-Semitic racist who hates anyone who she believes in her mind has done her wrong. She's put years of her energy into hating me, and harassing me via her computer. She is mentally disturbed and needs help. Adoption has nothing to do with it; this is a sick and deranged individual.